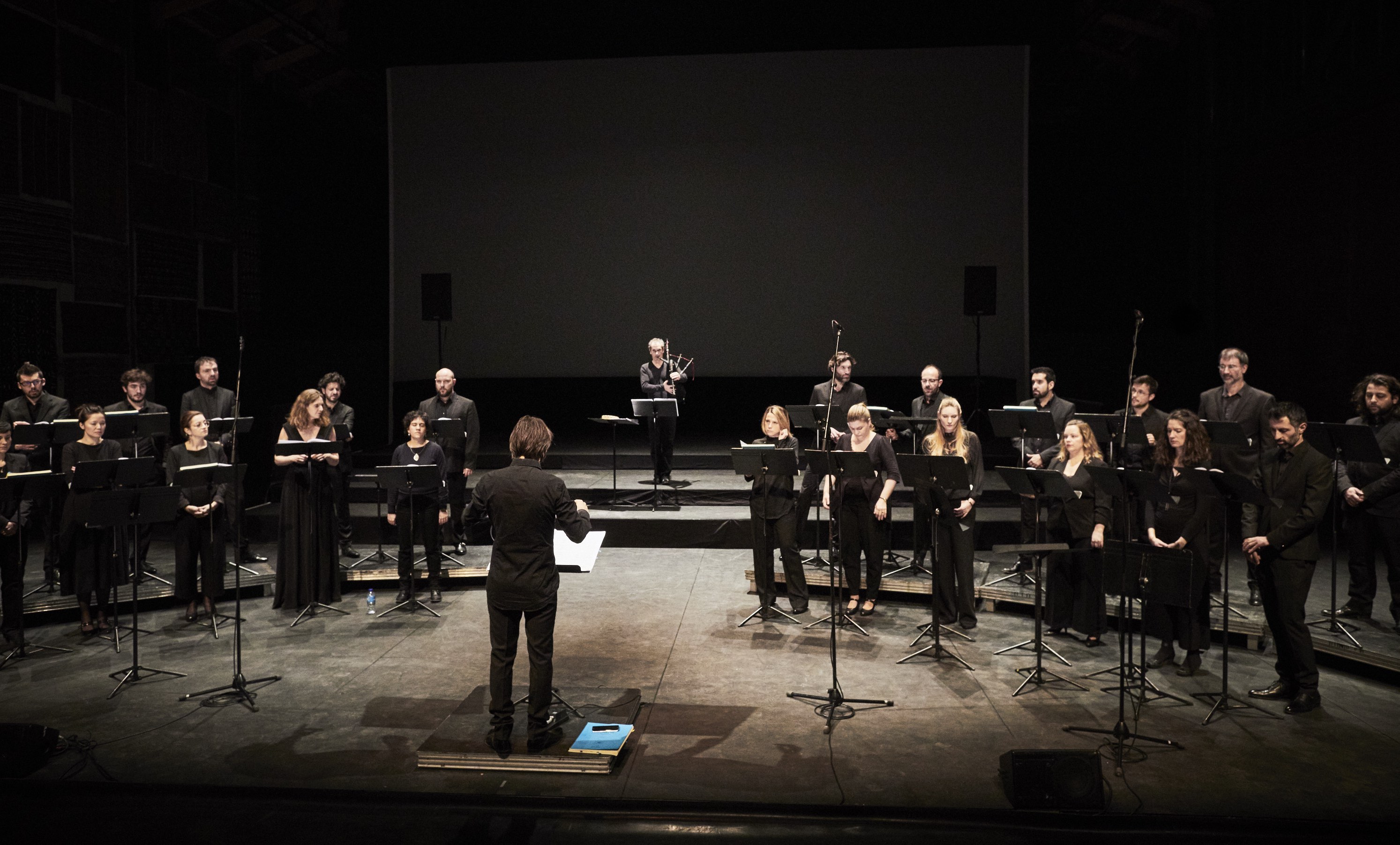 Activités
\
Written Music
Extended VOX
'How little it takes for happiness!
'The sound of bagpipes. Without music, life would be a mistake.
'The German imagines God Himself singing songs.'
Nietzsche, Aphorism no. 33
Everything seems to contrast the classical voice
with the bagpipe:
– the highbrow, the popular
– refinement, power
– humanity, primitive sound
I hope that things are not so simple, that the sound of bagpipes might be organic, that the voice and 'chanter' might merge.
Then, what could be better for happiness than the sound of bagpipes combined with singing?
Extented VOX is a sort of acme of the work begun with Beñat Achiary then with VOX. I have now been nurturing this research five years, whether in improvisations or writing commissions.
Every improvisation with Beñat, like every piece of Vox, has been a discovery, a different overview of this bagpipe/voice relation, I expect just as much with Extented VOX.